A Global Sports and Entertainment Company
FansUnite is a global sports and entertainment company, focusing on technology related to regulated and lawful online gaming. FansUnite's one-of-a-kind iGaming platform Chameleon offers operators a full suite of gaming solutions for the next generation of online bettors and casino players. Along with providing B2B technology solutions, FansUnite operates multiple B2C brands, such as Scottish sportsbook McBookie and Brazilian esportsbook VamosGG. FansUnite is the parent company of North American-focused American Affiliate, which operates leading affiliate brands such as the No. 1 live activation company Betting Hero and top-notch content platform Props.com.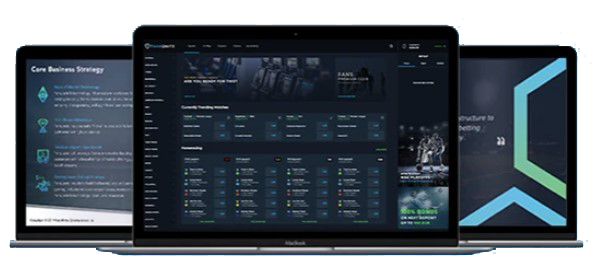 WHITE LABEL SOLUTIONS
The Chameleon platform is a complete B2B white label iGaming solution for sportsbooks and online casinos. Two distinct offerings (turnkey & API) make it the most flexible gaming platform on the market. Chameleon delivers a robust client dashboard with a fully customizable front-end experience, tailored reporting, and real-time analytics.

Business-to-Consumer
FansUnite's B2C brand McBookie is Scotland's most popular sportsbook, Offering the widest variety of markets for Scottish leagues, Scottish horse racing and local sports that are often ignored by larger sportsbooks, McBookie's loyal and passionate fanbase has helped lead the company to back-to-back record breaking revenue generating years.

AFFILIATES
Omni-channel, multi-brand affiliate company focused primarily on the North American opportunity in both retail and digital customer acquisition. The Betting Hero brand is the No. 1 live activation company in the sports betting and iGaming industry, leading the market in the number of first time depositors and conversion rates for depositors.
Don't miss out. Sign up to see our new releases!